A new five-star tourist complex is soon to be built in Ulcinj, on the Mavrijan hill, near Valdanos, and it will be able to receive between 3.000 and 5.000 guests.
This was announced by the president of the municipality of Ulcinj, Mr Ljoro Nrekić, during the public presentation of Mavrijan Luxury Resorts and Villas made by Ing-invest studio from Podgorica.
"This project is beneficial for both Ulcinj and Montenegro. The value of this investment would be between €600 million and €1 billion", said Mr Nrekić.
Interested investors from Qatar and Egypt have already scheduled meetings with the management of the municipality.
The new exclusive resort will have bungalows and more than 2.900 accommodation units in four hotel facilities.
As Chief Town Architect, Mr Aleksandar Dabović, said, a marina with 147 berths was planned to be built on the Udovica bay. It will also have a promenade, heliodrom and panoramic restaurant, as well as an access to amphibian and hydro-planes.
"The resort melts into the ambient, completely following the configuration of the terrain and a hotel, in the middle of complex, reminds of a cruiser", said Mr Dabović.
Pools and sport fields are part of the resort and one of the hotels will be intended for a casino and guests who are keen on such kind of fun. They will have at least 100 exclusive accommodation units at their disposal, two separate panoramic lifts and a heliodrom at the hotel's rooftop. Privacy will be guaranteed".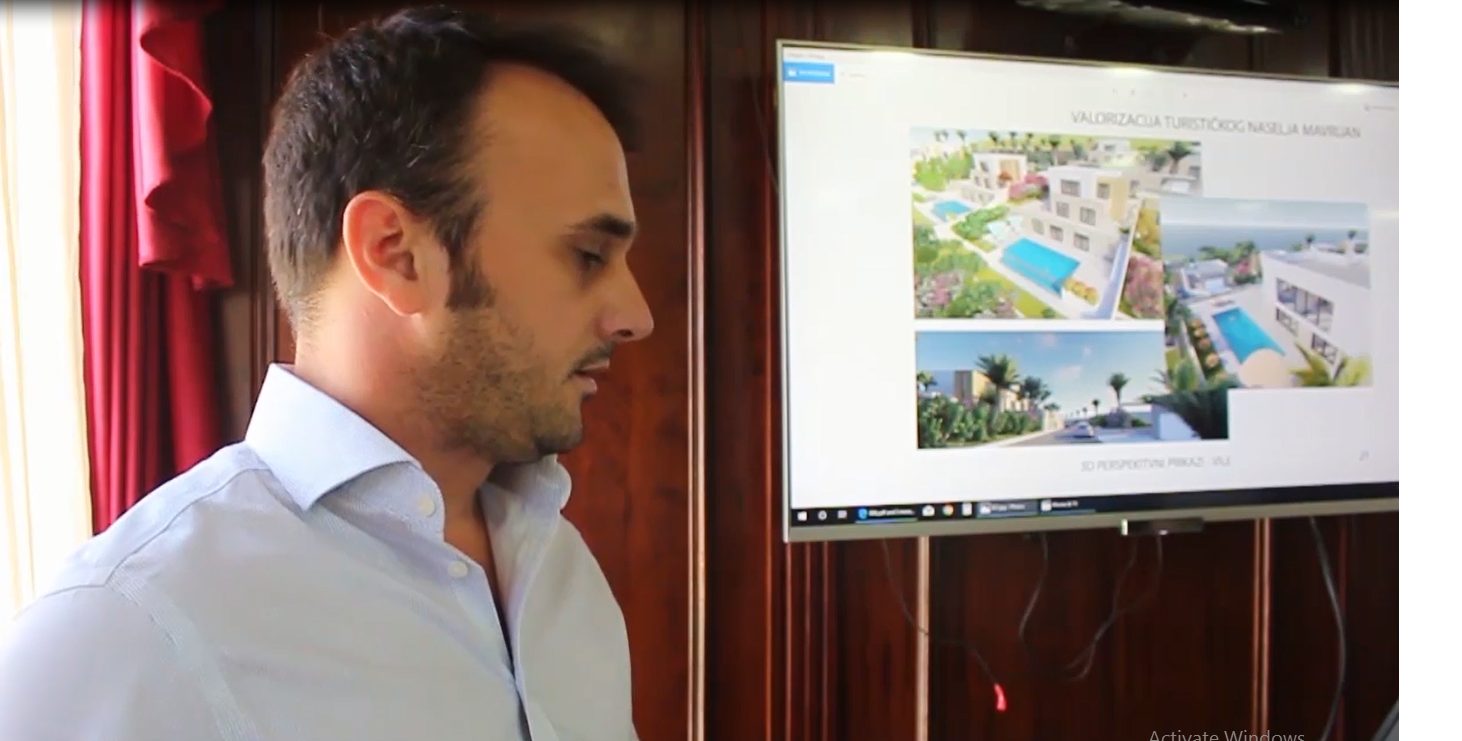 Villas, 105 of them, positioned in three rows and covering 350 square meters each, have been designed for a family and they have all the necessary amenities, inclusive of a parking places and pools.
"We'll do our best to put this idea into effect", said the first man of the municipality of Ulcinj.
Chief town Architect set out the details of this project and said it had an ideal positioning.
He added that occupancy coefficient was very low. Green areas will make up 82% .
The complex will be situated outside town core.
The first hotel, with 32.000 square meters gross, has 3.848 square meters of open pools and 2.675 square meters of open sport centers.
Hotel B is s central resort with 652 accommodation units, 47.800 square meters of gross area and offers a 2.500 square meters of pools and 2.546 square meters of fields. Hotel C is a resort as well.