Bay of Kotor has got first ecological ships intended for public transport. These two ships will improve the image of Montenegro as ecologically recognizable destination. In addition, they will make road traffic mush easier.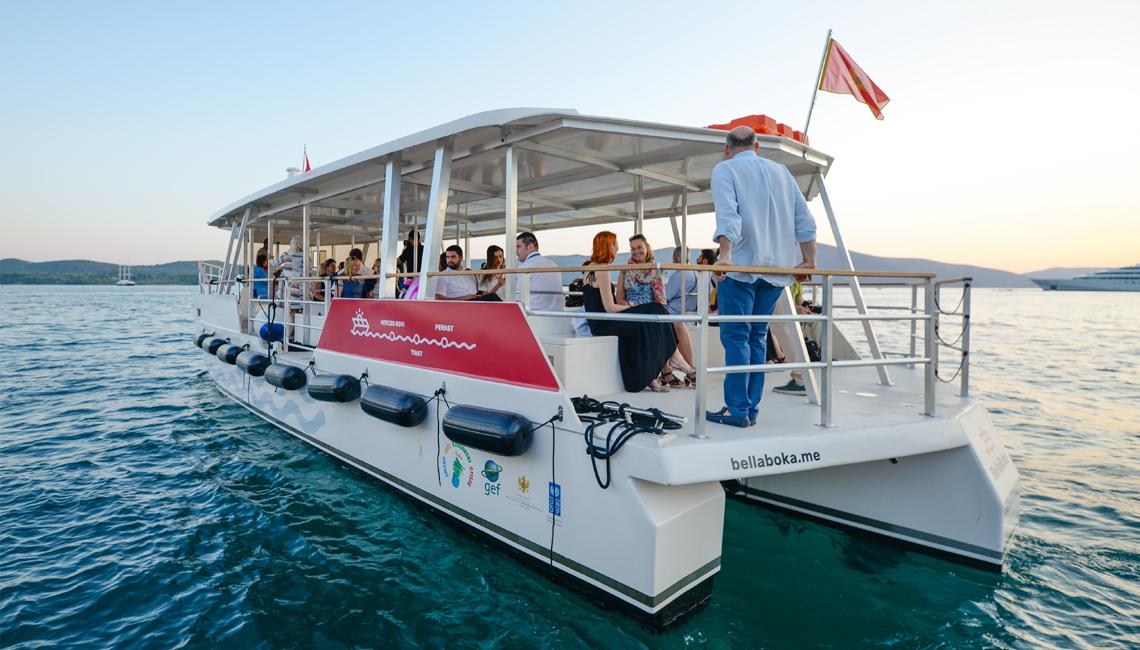 This was stated at the ceremony organized to mark the launching of the two ships powered by solar end electric energy within the Bella Boka project.
Minister of Transport and Maritime Affairs, Mr Osman Nurković, pointed out that the project was seen as very important.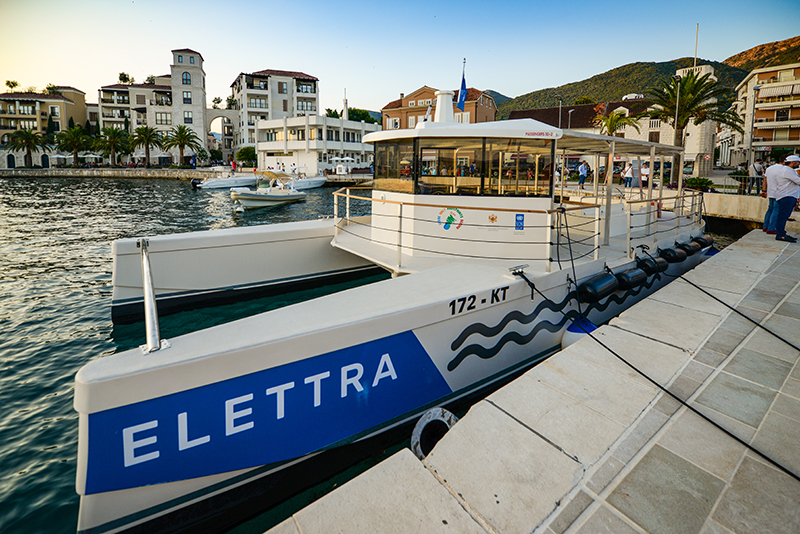 "A service like this, water transport in the Bay of Kotor, will enable residents and visitors to orient themselves using faster, cheaper and more interesting transport via electricity driven vessels. This will reduce the use of cars and pollution caused by emissions from cars", said Mr Nurković..
After successful implementation of the project, Montenegro will be recognized as a unique example of a country that is managing road traffic jams through ecologically acceptable and sustainable solution of water transport by ships which use renewable energy resources.
"I wish you a successful beginning", said Mr Nurković.
Director of Bella Boka company, Mr Ricardo Bonetti, said that he had come up with this idea several years ago, while he had been working on the implementation of the project of ecological valorization of Perast.
"This coast has a great configuration and, thus, this project is profitable", said Mr Bonetti.
He pointed out that ships were comfortable, wide and fast.
"The smallest version uses solar energy, and the bigger one uses hybrid drive in order to connect greater distances. First stage of the project entails use of two ships and construction of the remaining seven ships", said Mr Bonetti.
State Secretary in the Ministry of Sustainable development and Tourism, Mr Damir Davidović, pointed out that environment protection was an essential theme of Montenegrin tourism.
"Thanks to this project, Montenegro is positioning itself as a country with an increased ecological awareness", said Mr Davidović.
He said that a balance between economic development and nature preservation had to be found.
"Projects like this one serve as a proof that we can reconcile these aspirations if we are united", said Mr Davidović.
UNDP permanent representative for Montenegro, Ms Daniela Gasparikova, said that traffic in Montenegro made up 20% of the greenhouse gas emission. This percentage is expected to rise to up to 30% by 2030.
In order to speed up sustainable alternatives, the Government should play the key role and adopt incentive policies and measures in order to attract investors who take care of the environment and whose business vision goes far beyond short-term gains.
"This project is only one of a total of 30 initiatives we support", said Ms Gasparikova.
She hopes that next year there will be nine ships of this kind which will be providing full water transport service.