President of the Parliament of Montenegro, Mr Ivan Brajović, is presiding over the delegation that is taking part in the 28th session of the OSCE Parliamentary Assembly in Luxembourg. The session will be held under the theme "Advancing Sustainable Development to Promote Security".
In his address to the Permanent Council, Mr Brajović said that if we really wanted stable, peaceful and prosperous Europe, then the enlargement process had to be resumed more decisively.
He also said that Montenegro had proven to be part of the European system by staying committed to reform processes.
"I don't have to explain in detail where did we start from 13 years ago and what kind of challenges we managed to overcome, since OSCE and OSCE Parliamentary Assembly have been with us all the way. That's why we want our citizens to feel the European spirit, we want to see that this regatta principle is credible", said Mr Brajović.
He said that government in Montenegro was willing to make even stringer reform steps.
In his official encounter with the President of the Parliament of Luxembourg, Mr Fernando Etgen, they talked about further strengthening parliamentary cooperation between Montenegro and Luxembourg.
Mr Barjović thanked Luxembourg for the support it has been providing so far in hopes that it's going to be supportive in the future. Mr Etgen said that Montenegrin Diaspora in Luxembourg was well-integrated. He praised good neighborly policy of Montenegro.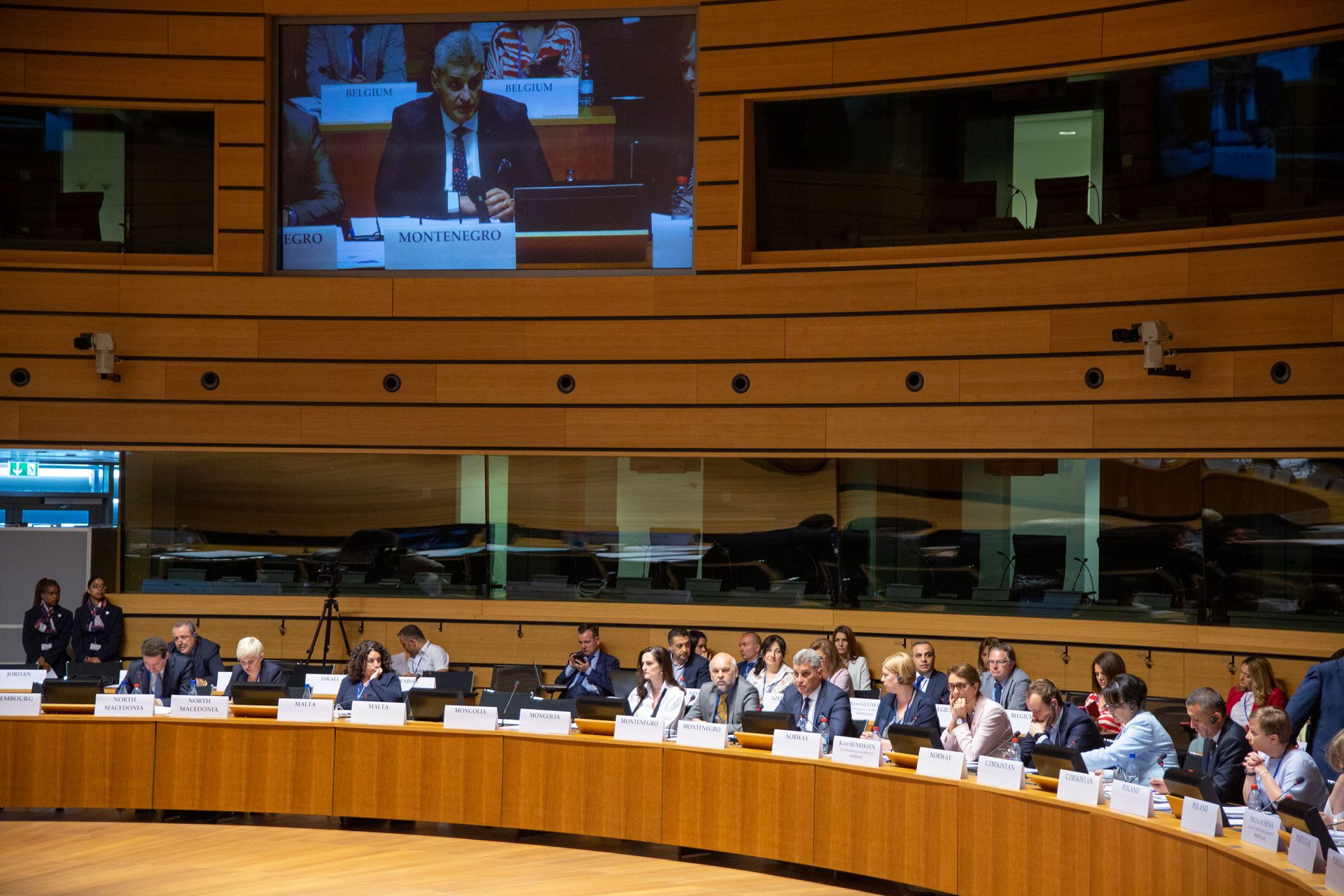 Mr Brajović also met with the Prime Minister of Luxembourg, Mr Xavier Bettel, who confirmed that the future of Montenegro was in the EU.
"You need us and we need you", said the PM of Luxembourg.