At the celebration of the Statehood Day, held in Cetinje, President of Montenegro, Mr Milo Đukanović, said that Montenegro was independent, prosperous, stable state which was already living its European life.
"In a very short time, we have skipped the centuries of wandering along Balkan wrong roads. That's why we must not be discouraged by complications in the processes at the European and global stage. Or by skeptical messages coming from important European addresses. We have to show Europe that enlargement policy is its best policy", said president.
Mr Đukanović says that 13 July 1878 and 13 July 1941 direct the great flow of Montenegrin history by their importance, results values and all-time messages.
"Thanks to these historical landmarks and endeavors of our generations, Montenegro is independent state again, internationally recognized state, stable multinational community, economically sustainable and prosperous, reliable neighbor and important factor of regional stability, renowned NATO member and candidate country in the EU accession negotiation process", points out president Đukanović.
State-building epoch in the Montenegrin history
He reminds that a great liberation and state-building epoch in the Montenegrin history finished at the Congress of Berlin in 1878. Montenegro was confirmed as a state in full international capacity and took its place in the circle of European nations and states of the time.
"In the decades that followed, Montenegro gained reputation of the state where rights and freedoms of all citizens are respected. That place has been reinforced permanently by a heroic feat of Montenegrin people who was the first in Europe to spark off the uprising against fascism on 13 July 1941 and entered into National liberation Battle in which they renewed their national and state name. The time showed that anti-fascist Montenegro based on the tradition of international trust, strengthened in the period of socialism, was able to preserve peace during the 1990s, in the whirl of religious and national conflicts while Yugoslavia was breaking up", says Mr Đukanović.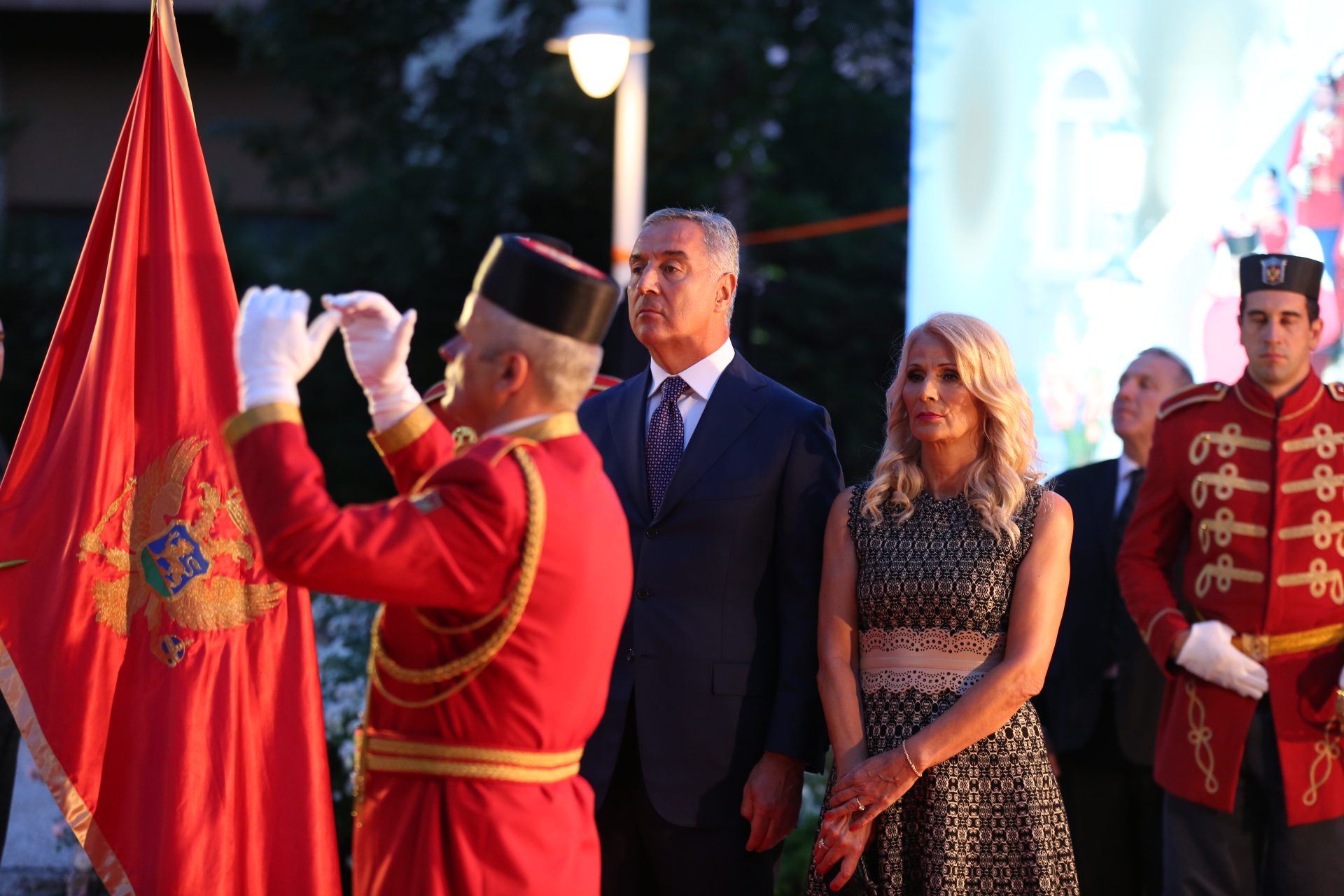 Referendum 2006.
In the referendum organized according to the highest European standards we renewed our state. European and Euro-Atlantic course of our state and social life is the main commitment of the politics of the new Montenegro.
"These dates unite our state heritage and modern, emancipated striving, with a clear vision of belonging to the European system of values", points out Mr Đukanović.
While saying that we are going to explain Europe that the enlargement policy is its best policy, Mr Đukanović said that we were going to do that best by implementing reforms, building institutions and strengthening rule of law, as well as human rights and freedoms.
"Strengthening regional stability and better mutual infrastructure connection is a prerequisite. That's how we are going to contribute to European security, in hopes that new structures of the administration in Brussels will modernize anti-fascist foundations which the united Europe is based on, and thus make it competitive in the times of new technological achievements and global turmoil", said the president.
Partnership with the EU
Mr Đukanović says that, regardless of whether and to what extent the enlargement policy will be one of the priorities of the new European structures, Montenegro will keep strengthening partnership with the EU.
"Europeanization of Montenegrin society is our key objective and task. That process doesn't end with full membership. Increasing economic growth and improvement of the quality of life of our citizens until it reaches European level – that's the priority of our state policy", says Mr Đukanović.
He adds that Montenegro is already living its European life.
"To all citizens of Montenegro and our Diaspora, Happy Statehood Day. Wish you all the best. May long live Montenegro", said the president.