Montenegro's president, Mr Milo Đukanović, said today that Montenegro "is waiting for the extradition of Duško Knežević". While talking about political affairs, president said clearly that they wouldn't accept any sort of blackmail, not even blackmail on the part of the opposition.
On the occasion of celebrating Parliamentarism Day in Podgorica, Mr Đukanović said that Montenegro had done its best to make sure Knežević provides arguments for his bitter accusations before Montenegrin courts.
"We did everything Great Britain asked us to do. Now, we will wait to hear what arguments Knežević is going to present", Mr Đukanović said.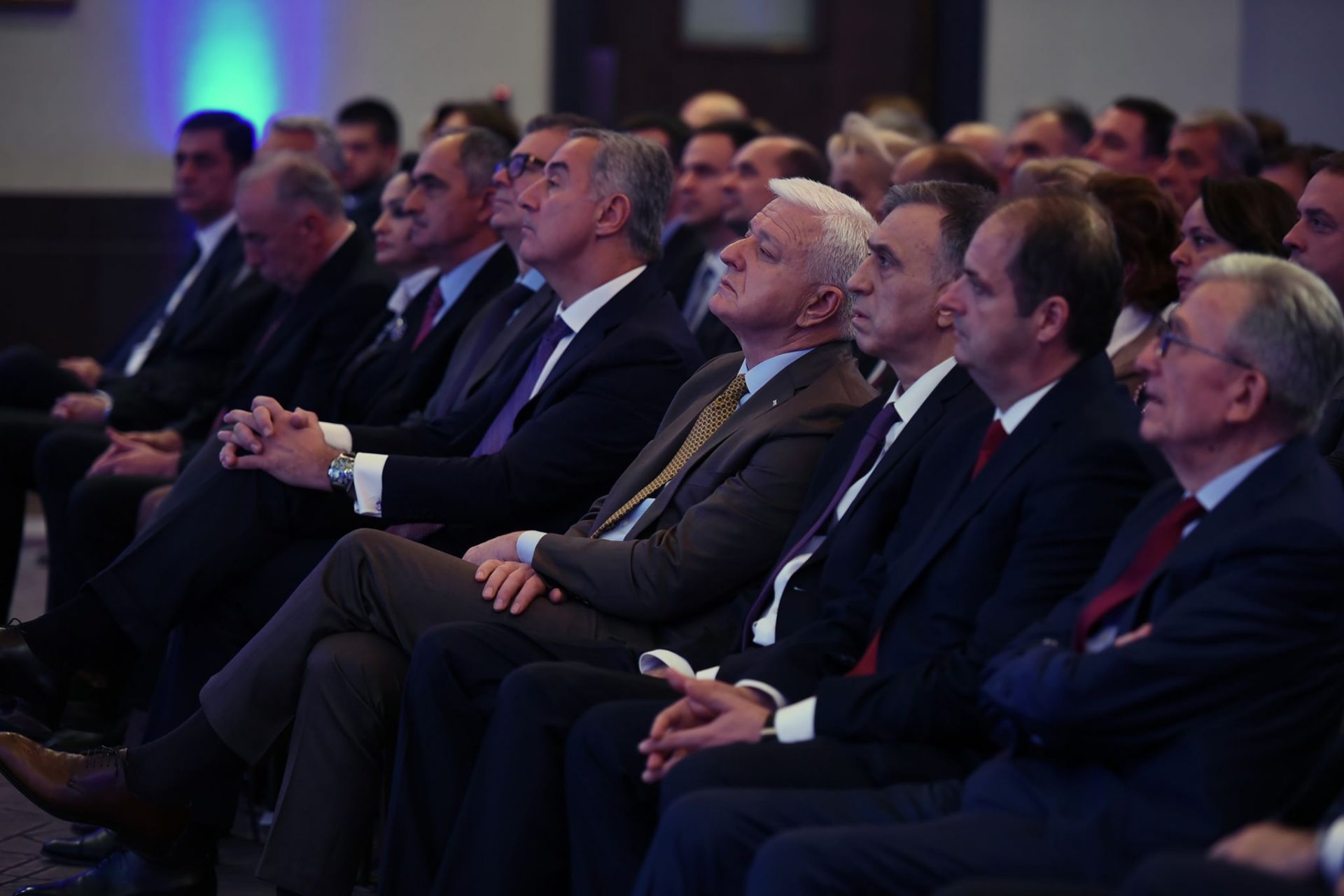 As for the opposition's request for the formation of technical government, president's message is loud and clear – he won't accept any sort of blackmail.
Reduction of crime
President Đukanović said that, in recent years, Prosecutor's Office had made considerable steps forward in suppressing crime and corruption.
"When it comes to combating crime, a lot has been done. Things are getting better", says Mr Đukanović.
"A suspect shouldn't be beheaded immediately".
Answering the question if his secretary general, Mr Slavoljub Stijepović, should be suspended until the investigation is over, Mr Đukanović said he was going to wait for the Prosecutor's Office to do its job.
President emphasized that it would be very simple if every suspect was beheaded immediately. He says he himself never acted that way, and that he is not going to do that now. He will wait to be presented with arguments.
Mr Đukanović touched on the EU messages and the new model of EU-Western Balkans relations and said that it wasn't fair to change rules of the game while the match is under way. He reiterates that Europeanization of the society and the European living standard have no alternative.
"It is time Balkan region found its place in Europe. Changing the rules of the game isn't fair. We should discuss the enlargement policy and see what it is going to look like", Mr Đukanović pointed out.
He was asked about the idea of the Balkan Union. He said that first he had to know everything the idea encompassed. He added that, as far as Montenegro is concerned, all initiatives for regional cooperation were "knocking the open door".