We will bring Montenegro to the realization of the goal – the European quality of life of its citizens, said the leader of the Democratic Party of Socialists (DPS), Mr Milo Đukanović, during his visit to Zeta as part of the pre-election campaign for the upcoming parliamentary elections.
He emphasized that the significance of the upcoming elections is unquestionable and that, unfortunately, we are again facing the front of anti-Montenegrin forces that don't solely strive for a change of the government, but also a change in the course of state policy.
Mr Đukanović then mentioned achieved results of a historical character – preserving peace, restoring economic dignity, preserving multi-ethnic and multi-religious harmony, renewing the state, NATO membership, being a leader in European integration…
"All this, and the fact that the DPS has successfully led the country through all previous temptations, inter alia, gives us the right to ask citizens for confidence in the upcoming challenges we are going to face. In addition, the crisis ahead requires successful governance and the Democratic Party of Socialists has shown that it can responsibly manage the interests of Montenegro because our political program coincides with what the national interests are", noted Mr Đukanović.
He further states that all countries are facing economic challenges due to the novel coronavirus pandemic. The DPS, as he underlines, has a clear vision of how to continue to lead the state policy towards achieving the goal – European quality of life.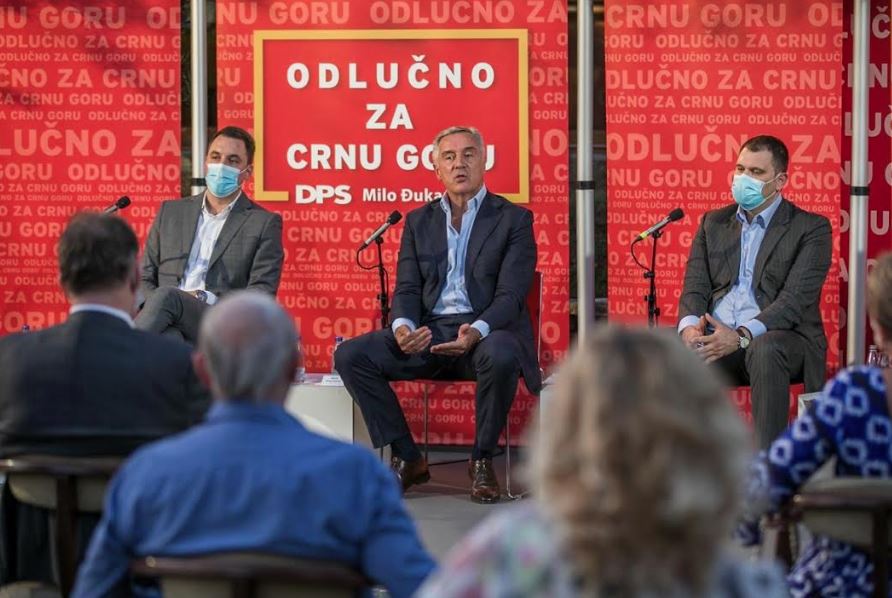 "We are the only relevant political force that can lead the country forward and we stand on the frontlines of Montenegrin interests," he stressed.
The meeting was organized with full respect of the measures prescribed by the National Coordination Body and attended by a DPS presidency member, mayor Ivan Vuković, president of the Golubovci DPS Municipal Board, Mr Ratko Stijepović, president of Golubovci Municipality, Ms Tanja Stajović and candidates for MPs on the list entitled "Resolutely for Montenegro – DPS Milo Đukanović " – Mr Mihailo Andjušić and Mr Dušan Radonjić.