Fast, comfortable and cheap visit to the Adriatic "bride", with no cars, especially during summer, was enabled in Montenegro a couple of days ago. Two solar-driven ships set sails for Montenegro to become ecologically-conscious country. New type of transport will be available in winter as well.
Bella Boka project has been attracting attention of the residents ever since it was announced.
"Our objective is to enable residents public transport service via ecological, environmentally-friendly ships, connecting the biggest towns in Boka", said the representatives of Bella Boka company.
The biggest advantage of this project, which was endorsed by UNDP, Ministry of Tourism and Chamber of Commerce, is the road traffic relief in the bay, especially during season.
It takes one hour, one hour and a half from Kotor to Herceg Novi in summer. Thanks to Bella Boka ships, it'll only take 45 minutes.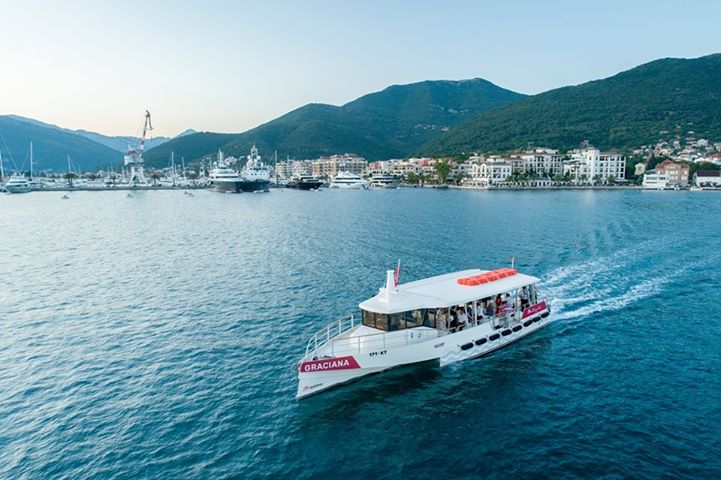 As Bella Boka representatives said, ship lines will be operating in winter too.
"Our ships will be transporting passengers throughout the year. The pilot phase of the project encompasses construction of two ships, one boat for cleaning plastic waste in the bay and a service speedboat. We are planning to extend our fleet next year, by adding four eco-boats. It will provide traffic relief, and it will reduce emission of harmful gases", said the representatives of the company.
Graciana ship will be sailing from Tivat to Herceg Novi and back, as well as from Tivat to Kotor. This ship can take up to 60 passengers.
The other ship, Elettra, can take up to 30 passengers and it will operate local line- Kotor-Prčanj-Donji Stoliv-Perast.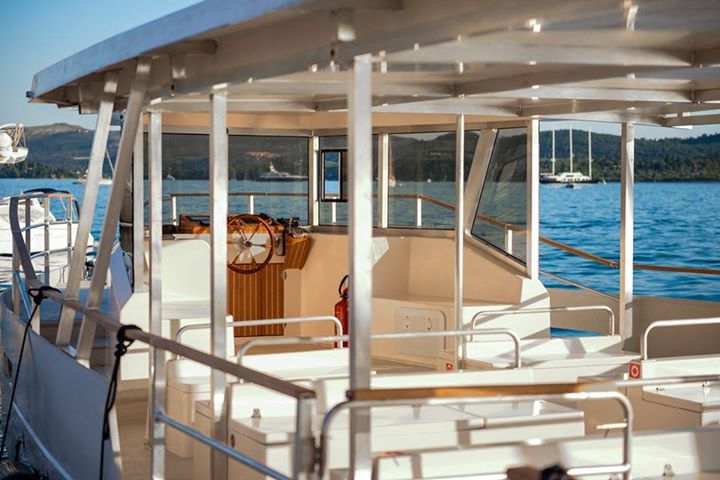 "Colloquially, Elettra is a solar boat and its electric engine is driven by solar energy generated from solar panels set up at the roof of the boat", explained the representatives of Bella Boka.
There's a special ship, intended for removing plastic from the bay.
"Our mission is clean Bay", said the representatives of the company.