Montenegro is proud to be called eco-friendly country. Since it is not easy to maintain that quality, all activities of the Montenegrin government are focused on conservation of environment, it was stated on the occasion of marking 28 years of the adoption of Declaration on Ecological State of Montenegro.
General Secretariat of the Government of Montenegro and the Municipalities Community have launched action called "Let the woods shine green" ("Nek' gora zazeleni").
The action started today, with symbolic 7.400 scions of different kinds of trees planted in every Montenegrin municipality.
Trees were planted in park-forest Tološi today. Students of "Štampar Makarije" school also took part in the activities.
Minister of Sustainable Development and Tourism, Mr Pavle Radulović, said that there were so many dates Montenegro should be proud of.
"Twenty-eight years ago, awareness of the environment protection was at a lower level than it is today. And then one small country decided to turn itself into an environmentally friendly country. It was unusual at the time. It's been very difficult to maintain that quality. Considering the circumstances and challenges of contemporary humanity, we can proudly say that we really are an eco-friendly country", said Mr Radulović.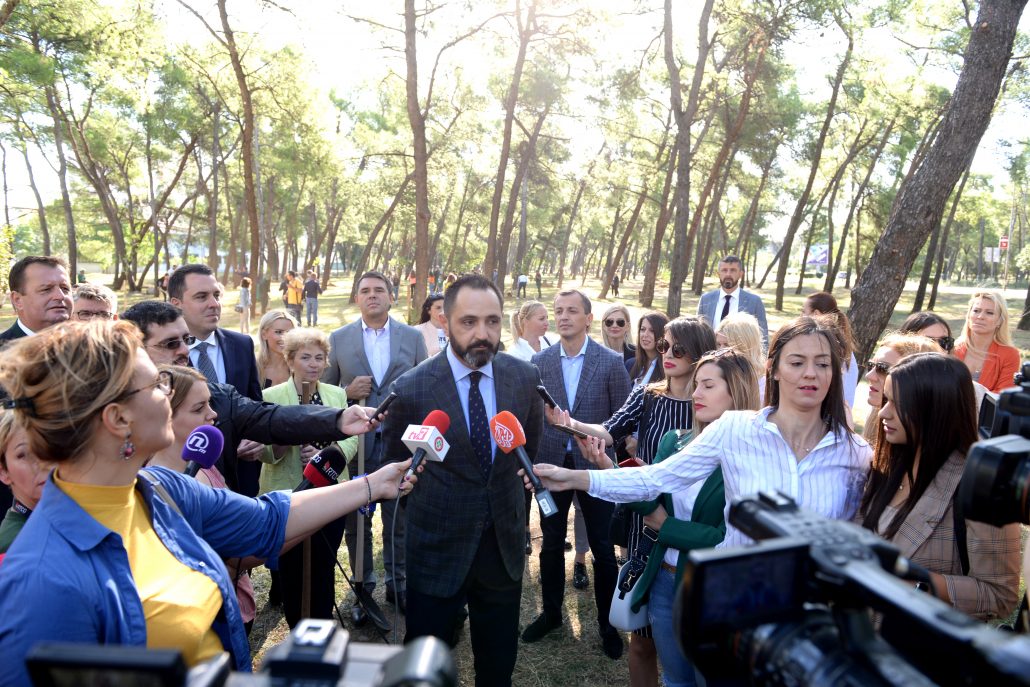 Mr Radulović pointed out that we marked 28 years since the adoption of Declaration as a country which had managed to protect 13% if its territory. If protection according to international agreements is taken into account, there's 20% of protected territory in Montenegro.
Minister of Defense, Mr Predrag Bošković, said that they wanted to show responsibility for the great idea that was born 28 years ago. By taking part in the action, they want to send a clear signal that the Government is committed to protecting the environment, said Mr Bošković.
Minister pointed out that military training ground on Sinjajevina couldn't devastate the mountain and its biodiversity.
Chief negotiator, Mr Aleksandar Drljević, thinks that today's activities confirm that citizens of Montenegro are well aware of the environment protection.
"Chapter 27  is one of the most important chapters in our negotiation process and today we proved to be ready to bring all the challenges to an end. Environment protection is a long and endless process and we should all take part in it", said Mr Drljević.
Mayor of Podgorica, Mr Ivan Vuković, said that today's campaign reflected the level of maturity of the people in the Government.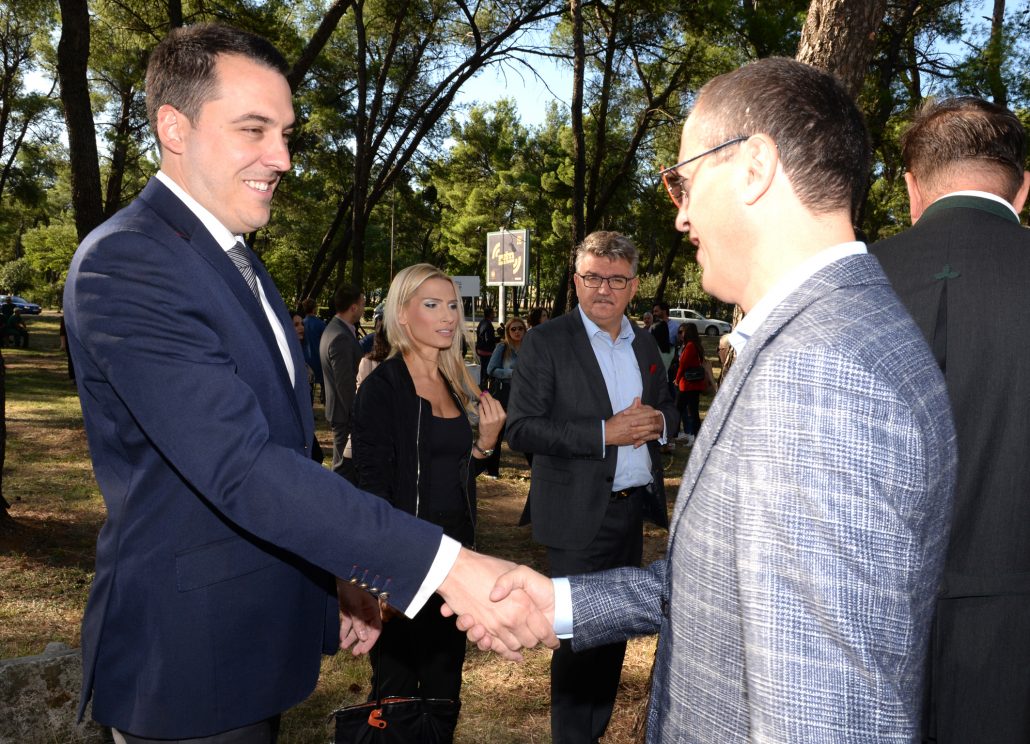 "A long way is ahead of us. Capital City constantly tries to make our contribution. Yesterday, we had a new tree plant action. We urge our citizens to join us in this mission, as without joint effort, we can't achieve desired results", pointed out Mr Vuković.
Mr Refik Bojadžić, Secretary-General of the Municipalities Community, said that the action was supported by every municipality.
State secretary in the Ministry of Agriculture and Rural Development, Mr Milosav Anđelić, said that this was just the beginning of the set of afforestation activities which are to be implemented in Montenegro.
"Montenegro is one of most densely wooded countries on the old continent. It has 948 trunks per capita. We will endeavor to increase this capacity and to fight against the effects of climate change", said Mr Anđelić.
Ambassador of Bulgaria to Montenegro, Ms Meglena Plugchieva Aleksandrova, called on everybody to take part in the action, pointing out that every ambassador should plant a tree upon his arrival.