Very successful and fruitful one decade-long cooperation between the Capital City and International Finance Corporation (IFC), through the implementation of the most important infrastructure projects, is the best recommendation for further improvement of the cooperation and new investments contributing to further development of Podgorica, it was concluded today in the meeting between the Mayor, Mr Ivan Vuković, and representatives of ERSTE bank and IFC.
Mr Vuković expressed satisfaction with successful partnership between the Capital and IFC. He thanked his partners for the support for development projects in Podgorica whose help is crucial in the construction of Southwest bypass which is currently under way.
"Every new project builds up the trust in the Capital administration. Southwest bypass is the best recommendation for the implementation of future projects and is a foundation for the improvement of cooperation", pointed out the Mayor.
He said that works in all three phase of the project were going according to plan. The road is expected to be finished by February 2020.
IFC representative, Mr Marco Sorge, said he was very satisfied with cooperation and partnership with Podgorica.
"Today, we have a chance to witness the progress and results of the construction of Southwest bypass and bridge over Morača, but also, this is our opportunity to discuss further cooperation", said Sorge.
At the end of the meeting Mayor handed a thank-you note to IFC representative.
After the meeting, Capital City administration and IFC and ERSTE representatives visited ongoing construction works.
Deputy Mayor, Mr Časlav Vešović, expressed satisfaction with the works dynamics.
"Southwest bypass represents one of the most important and most valuable projects not only in Podgorica but in entire Montenegro. Its importance goes beyond local as it connects two important international corridors. I believe that this new road will respond to existing traffic challenges and encourage economic development of the surrounding settlements. Most importantly, it will contribute to the public utility infrastructure development in the Capital, as its construction will increase the importance of waste water treatment facility", Mr Vešović pointed out.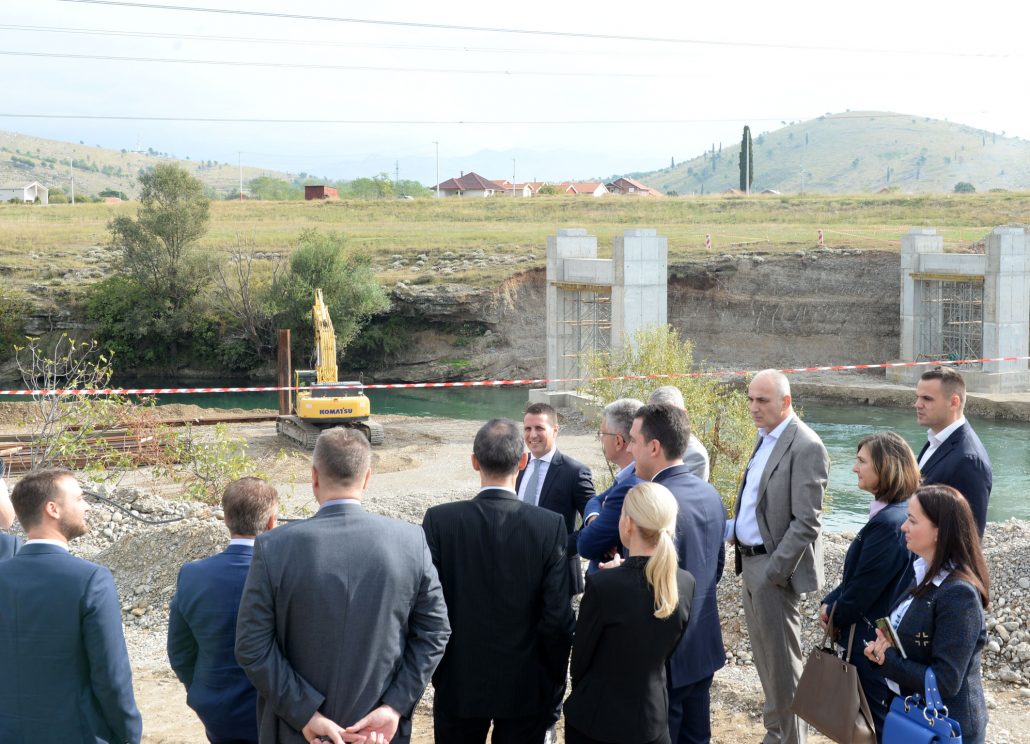 Mr Vešović reminded that Southwest bypass connects three main pipes collecting sewage from the entire territory of Podgorica.
He said that tender for the construction of secondary sewage grid had already been invited. Tender for the construction of primary collector and new bridge over Morača will be invited this month.
Mr Marco Sorge said that IFC had been cooperating with the Capital for 10 years and that it strongly supported investments and development projects in Podgorica.