I am happy with the traditionally good relations between Montenegro and Argentina, two friendly countries, and am ready for further improvement of our cooperation, which is especially contributed to by the numerous Montenegrin diaspora in Argentina, said the President of the Montenegrin Parliament, Mr Aleksa Bečić, at the farewell visit paid to him by the Ambassador of Argentina, H.E. Mr Estanislao Zawels.
As announced, Mr Bečić referred to the importance of the activities of the Embassy of Montenegro in Argentina and emphasized that he expects them to jointly contribute to deepening the cooperation of both parliaments, which will be contributed by the future group of the friendship of the Parliament of Montenegro with Argentina.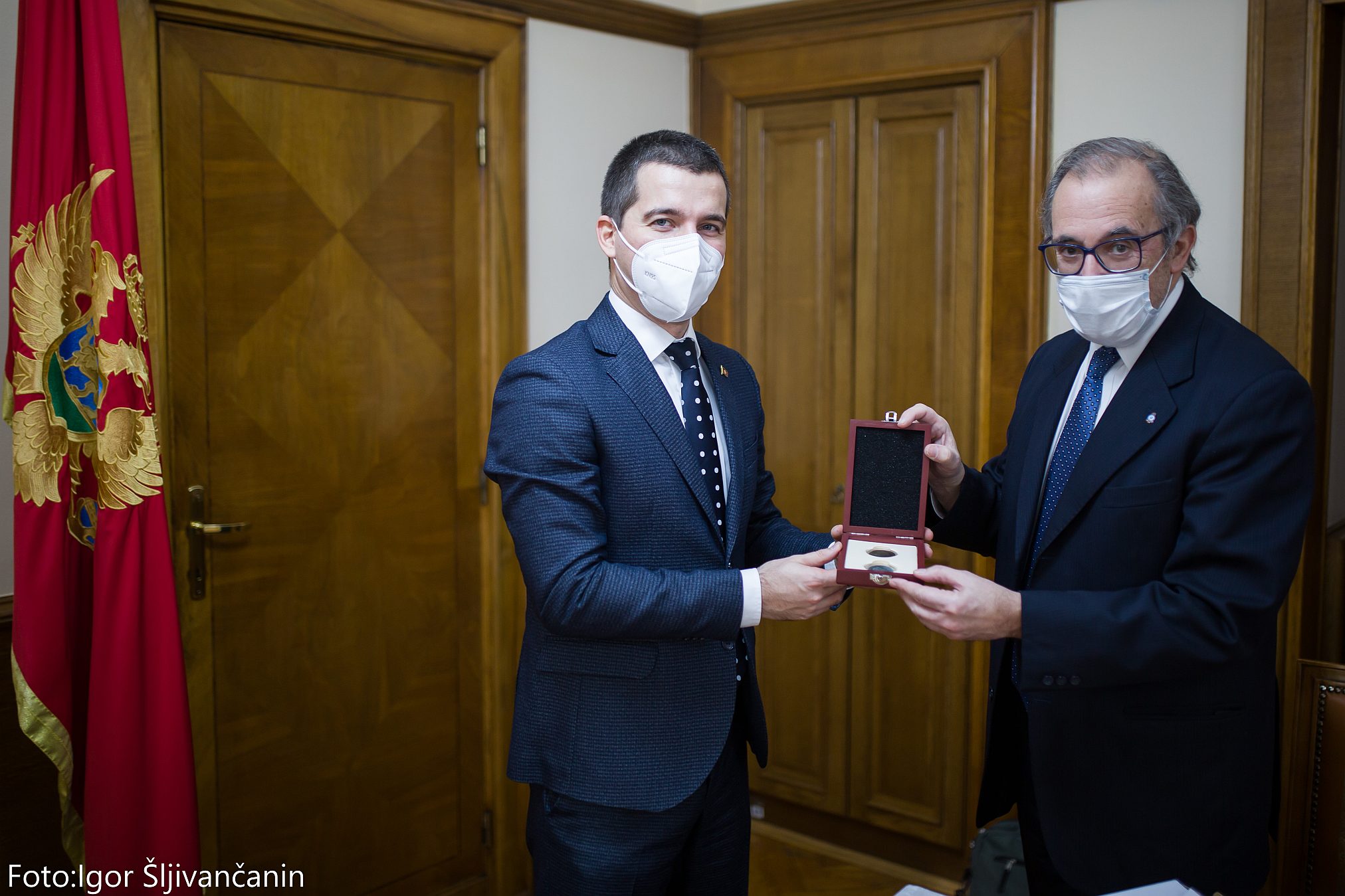 "Mr Zawels expressed his confidence in the stability and prosperity of Montenegro, especially in terms of European integration, and expressed the expectation that the two countries will continue the cooperation in areas of common interest. The interlocutors exchanged their views on the importance of improving economic cooperation, especially in tourism, trade, agriculture, and culture", it is stated in the announcement by Bečić's Office.