Security situation in Montenegro is stable. Police Department protects the state from anyone who attacks it, said Mr Veselin Veljović, director of Police Department.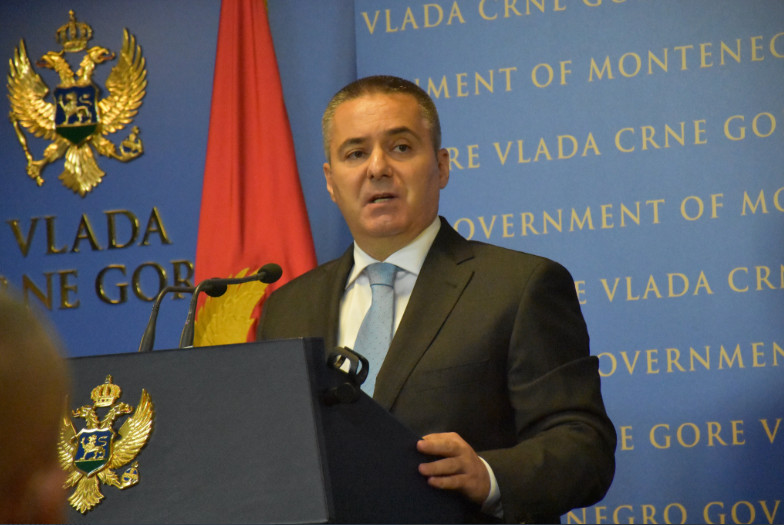 "While respecting differences and efforts expressed in a democratic way, I remind you that the law must be equally applied to everyone. We will protect our country from everybody who attacks it. Our mission and responsibility is to maintain peace and safety in the country we live and work, the country of our children", Mr Veljović pointed out.
Speaking about public gatherings that took place despite the ban, Mr Veljović says that they were great danger.
"Police performed their duties properly and devotedly and acted accordingly in every conscienceless case, even in the Serbian Orthodox Church. Many attacks and manipulations were constructed in public to target police but that definitely won't stop us doing our job conscientiously, lawfully and responsibly", Mr Veljović said.
He said that 49 police officers had been injured while safeguarding unauthorized gatherings.
From July last year to July this year, 19 murders were committed, 17 of which were solved.
"Four murders are directly related to organized crime and criminal groups. Three murders which were consequence of the actions of organized criminal groups were solved as well. Efficient action of police and special prosecutor's office resulted in the arrest of the perpetrators of a serious criminal offence and confirmed institutional strength and capacities of Montenegrin police organization", Mr Veljović says.
He says that committed work on solving the most serious crimes will still be in the focus.
The police are dealing successfully with the street drug sale.
"I would take this opportunity to tell everyone involved in this form of illegal acts that they are very wrong if they believe they can get away with this. Safe and healthy growing up of our children is our priority", Mr Veljović said.
Inquiry carried out in 1.316 individual seizures resulted in confiscation of 1,1 tonnes of different kinds of drugs. The perpetrators were sanctioned.
Fight against smuggling and unauthorized sale of cigarettes has been carried out over the past year through two criminal inquiries and one intelligence project in cooperation with Special State Prosecutor's Office and basic prosecutor's offices.
"In this period, police confiscated about a million and a half packs of cigarettes", Mr Veljović points out.
Police have also carried out important criminal inquiries in launching a crackdown on tax evasion and irregularities in paying taxes.
"Police and prosecutorial activities resulted in prosecution of 324 physical persons and 116 legal entities", Mr Veljović said.
Police disclosed 29 cases of corruption in the public sector and 28 cases in private sector.
"A total of 53 physical persons and 15 legal entities have been prosecuted for causing €8 million of damage. Our financial and intelligence unit prevented money laundering in the amount of €10 million", Mr Veljović points out.
Security challenges are still taking place, says the first man of the police.
"Our will is strong and our determination is fierce. Montenegrin policed will react lawfully, energetically, professionally in every situation to ensure consistent application of law, preserve peace and well-being of very family", Mr Veljović said.
He commented on the case of Jovica Vukotić.
"In accordance with the procedure that was terminated yesterday, we received request for his three-month imprisonment. I won't comment on additional circumstances and misunderstanding", Mr Veljović said.