Work on the 9 kilometre long fourth section of the Bar-Boljare highway continues nonstop.
The fourth section includes nine bridges and six tunnels, as well as open road segments and the Matesevo loop.
The most interesting construction of the fourth section is the Jabuka bridge, which is to have as many as 48 bases.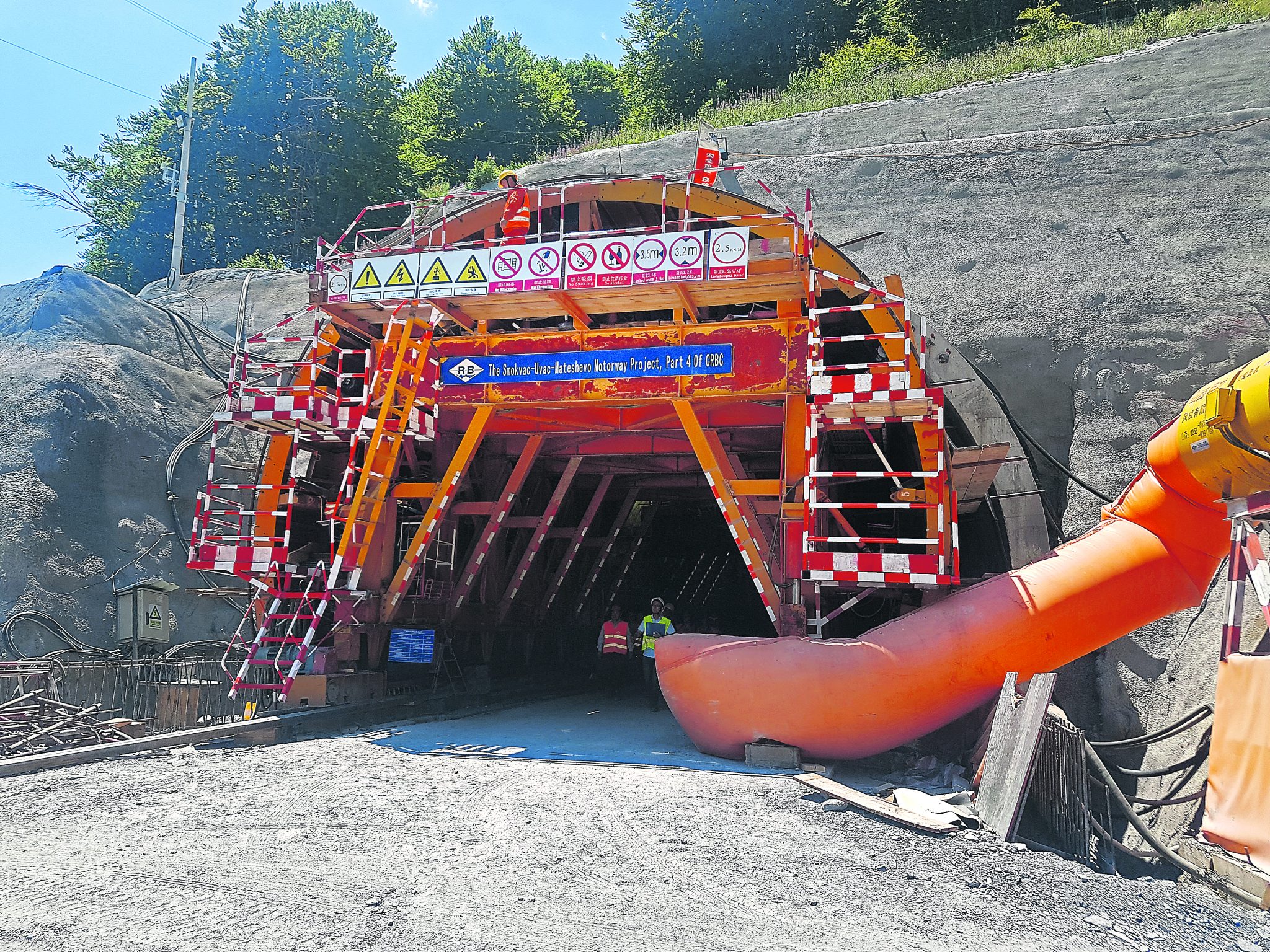 "The 1,427 metre long bridge is to have 48 bases and will require the greatest amount of work. Eighty workers are currently labouring on the bridge expected to be completed in September of next year. Currently the pillars are being built," Ju Chun Shen, the deputy chief of the fourth section told Dnevne Novine.
He said special attention was being paid to environmental protection considering that parts of Jabuka will stand in the Tara riverbed. Special tanks are being employed to prevent any construction material from spilling into the Tara
The most difficult construction, however, will be the Uvac 4 bridge, he said. The unfavourable terrain around Uvac 4 presents the largest problem. However, the pace of work is good despite that construction permits for Uvac 4 were delayed, said Ju.
With respect to tunnels, greatest progress is being made on the Jabucki Krs tunnel.
Boring work on Jabucki Krs will be completed as early as this September, he said. With respect to worker numbers, as of June there are 2,189, of which 1,491 are Chinese workers and 250 are domestic workers engaged by CRBC, while 448 are workers engaged by subcontractors.