The leaders of the Democratic Party of Socialists (DPS) and Democratic Montenegro (DCG), Milo Djukanovic and Aleksa Becic, are the best presidential candidates. This was shown by the survey on political public opinion conducted by the Centre for Human Rights and Democracy CEDEM.
"As many as 39.7% of citizens see Milo Djukanovic as the best candidate in the presidential election. He is followed by  Aleksa Becic 30.1%, Milica Pejanovic-Djurisic 25.9%, Dusko Markovic 25.5%, Dritan Abazovic 19%," said CEDEM executive director Milena Besic.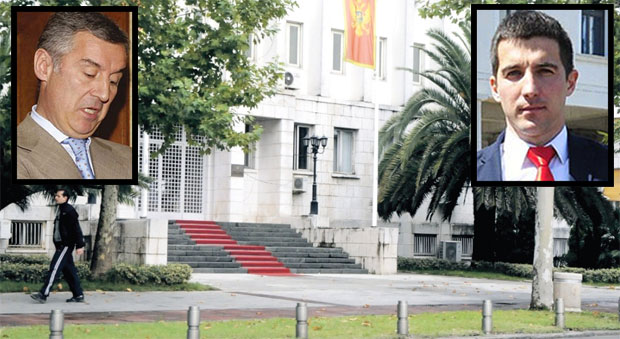 According to her, if the opposition had a common candidate in the presidential election against Milo Djukanovic as ruling coalition representative, 34.3% of respondents replied that they would vote for Djukanovic, whereas 28.8% would support the common opposition candidate (whose name was not specified); 20.8% of citizens would not vote and 16.1% would not be sure who to vote for.
"The survey also showed that vast majority of opposition voters support the common candidate," Besic said.
Filip Vujanovic is still the best-rated politician in the opinion of citizens. He is followed by Milo Djukanovic, Aleksa Becic and PM Dusko Markovic.
Milena Bešić #CEDEM Prosječna ocjena za #političariCG na skali od 1 do 5 pic.twitter.com/pfQvV6csVy

— PR Centar (@PRcentar) January 10, 2018
Interestingly, SNP official Snezana Jonica is among the top 10 best-rated politicians.
The leader of the Montenegrin Party Dragan Ivancevic, the leader of Positive Montenegro Azra Jasavic and Liberal Party leader Andrija Popovic have the worst rating.
Asked whether Montenegro should be a member of the European Union, Besic said that 62.2% of citizens answered affirmatively, whereas 21.4% said the country shouldn't join the Union.
"Interestingly, compared to June last year, the level of support for EU membership has increased from 56.1% to 62.2%," Besic pointed out.
Speaking about NATO membership support, Besic said that there was an increase in support and that support – 42.5% vs. 38.8% of those who are against this military alliance; 18.7% of respondents did not have a position on the matter.
"It can be interpreted that the admission of Montenegro to NATO has increased the level of support to the alliance. This is the highest percentage of support for that military alliance that has been recorded so far," Besic said.
When it comes to evaluation of the work of the ministries, the ministries of sports and education are best rated.
Regarding party ratings, the Democratic Party of Socialists enjoys the highest – 39.9% support, as in the previous survey. It is followed by the Democrats (21.3%) and the Democratic Front (13%).
"It is important to emphasise that the Democrats and DF achieved a growth of support in relation to June," Besic said.