Novoimenovana predsjednica EK Ursula fon der Lajen objavila je u Briselu zaduženja koja je dodijelila svom timu od 27 komesara.
Među njima je i nekadašnji mađarski ministar pravde Laslo Tročanji, koji će biti novi komesar za susjedstvo i proširenje, umjesto Johanesa Hana koji je sada komesar za budžet i ljudske resurse.
<<<Ko je Laslo Tročanji novi evropski komesar za proširenje<<<
President-elect Ursula @vonderleyen announces the distribution of portfolios to Commissioners-designate.#vdLcommission #EUstrivesformorehttps://t.co/EBRNuVR6DA

— European Commission 🇪🇺 (@EU_Commission) September 10, 2019
Fon der Lajenova je u podne prvi put izašla za govornicu EK i saopštila da želi da njena Komisija bude "fleksibilna, moderna i agilna, koja je posvećena Evropi, koja razumije Evropu i sluša šta Evropljani žele".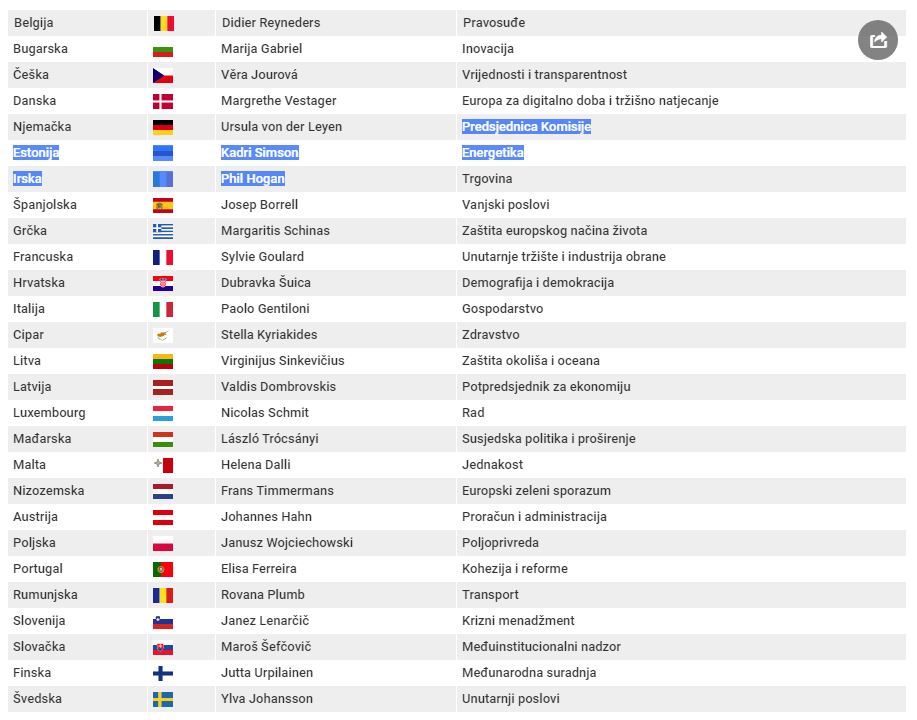 Ona je poručila da će njen prioritet biti da ima komesare koji će posjetiti svaku državu članicu u prvoj polovini mandata.
Novoimenovana predsjednica EK se zahvalila i svom prethodniku Žan-Klodu Junkeru.
Executive Vice-President @VDombrovskis will coordinate the work on an Economy that Works for People and be the Commissioner for financial services.#vdLcommission #EUstrivesformore pic.twitter.com/AtRlvO8PkO

— European Commission 🇪🇺 (@EU_Commission) September 10, 2019
"Mnogo sam naučila od njega. Mnogo toga mu dugujem", kazala je Fon der Lajenova.
Prije nego što i zvanično budu postavljeni u sastav EK, 1. novembra, o listi budućih komesara i njihovim portfeljima raspravljaće i Evropski parlament.