Construction of the second block in the Thermal Power Plant Pljevlja, TPP Pljevlja, currently is not a priority of the Electric Power Company of Montenegro, EPCG, as this company [EPCG] has started a massive investment momentum in order to diversify energy production from renewable energy sources, in the first line wind and sun, the Chairman of the Board of Directors within the EPCG, Đoko Krivokapić, told in an interview for Dnevne Novine daily.
On the company's business results, Mr Krivokapić said: "If we were to compare this year's results from the first quarter with the ones we had in the same period last year, I would say we are not quite satisfied with them. The company's business revenues in the first trimester of 2019 amounted to 90.4 million euro, while the new profit of the company amounted to 10.7 million euro. The total electricity production in the first quarter of 2019 was 845 gigawatt-hours, which is by 12.7 per cent or 123 gigawatt-hours less compared to 2018."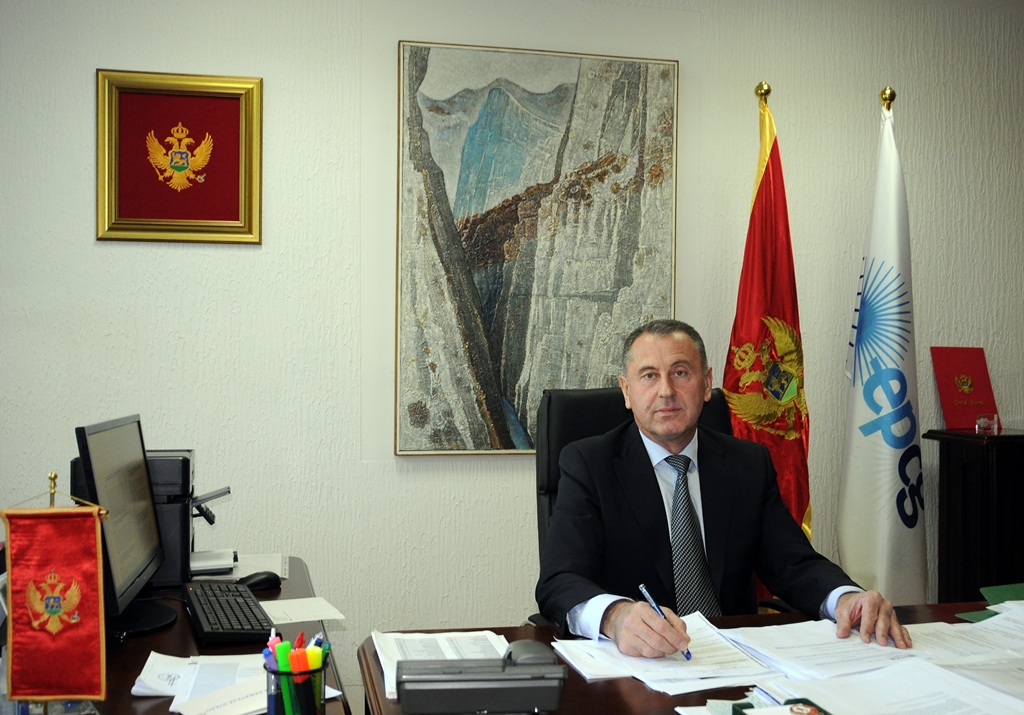 Having in mind hydrology which was below the average level, Mr Krivokapić added he was satisfied with the electricity production and the company's business results in the first quarter.
According to him, the EPCG expects a public procurement procedure soon to be announced, in order to implement ecological reconstruction of the TPP Pljevlja, while the works should be completed from 2019 to 2021. The implementation of a project referring to the reconstruction of the existing block in TPP Pljevlja, based on the preliminary design, is estimated at around 45 million euro.
When asked whether the EPCG was going to give up the construction of the second block, Mr Krivokapić said this project was not the topmost priority for the EPCG, as the cooperation with the Czech Republic's Skoda Praha, which was supposed to provide funds for the construction of the TPP Pljevlja's second unit, had been terminated.